Thank You Junior Miller
Inspiration Comes From Strange Places
2 years and 140 pounds ago, before I started riding, I really knew very little about cycling other than once a year they have a big race called the Tour de France and guys rode ridiculous distances every day up and down huge mountains very fast. Lance Armstrong woke the sport up in America but as a guy incredibly out of shape, I kind of assumed that was something I wouldn't do. That being said, the marathon and the long rides always fascinated me, for a guy with an incredibly short attention span, the idea of a marathon intrigues me, I don't know why. It certainly isn't something that translates to TV very well, even though I ride a lot now, I don't follow the sport that closely, like a lot of riders do.
Tour de Pac 12 at Cal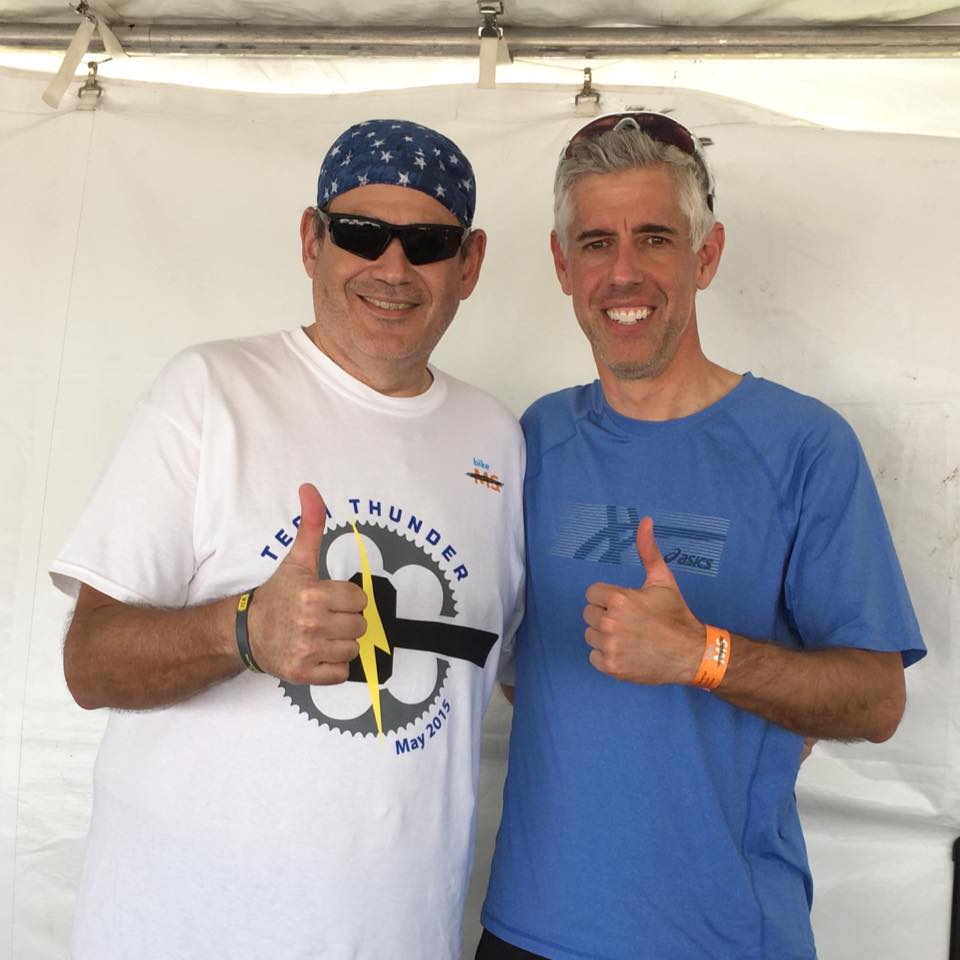 I do know that not much was said about the sport other than some friends of mine who rode and a radio host in Dallas named Craig (Junior) Miller. He did more than talk about it, he lived it, he went to France and rode the course after it was done. He is an incredible story teller and he would spend several segments of his morning radio show talking about the ride and it got me interested. One of the things about Junior that struck me is there weren't stories of his athletic achievements when he was young, he tells a lot of stories about electronic football, collecting baseball cards, and things like that but I have never got the feeling that he was an all-state three sport athlete that things like this came naturally to but yet he could ride the toughest courses in the world and he did it at my age. He is now an incredible athlete, through hard work and determination, in fact, he just completed his first Iron Man a few weeks ago when I started this ride from Canada to Mexico aka the Tour de Pac 12.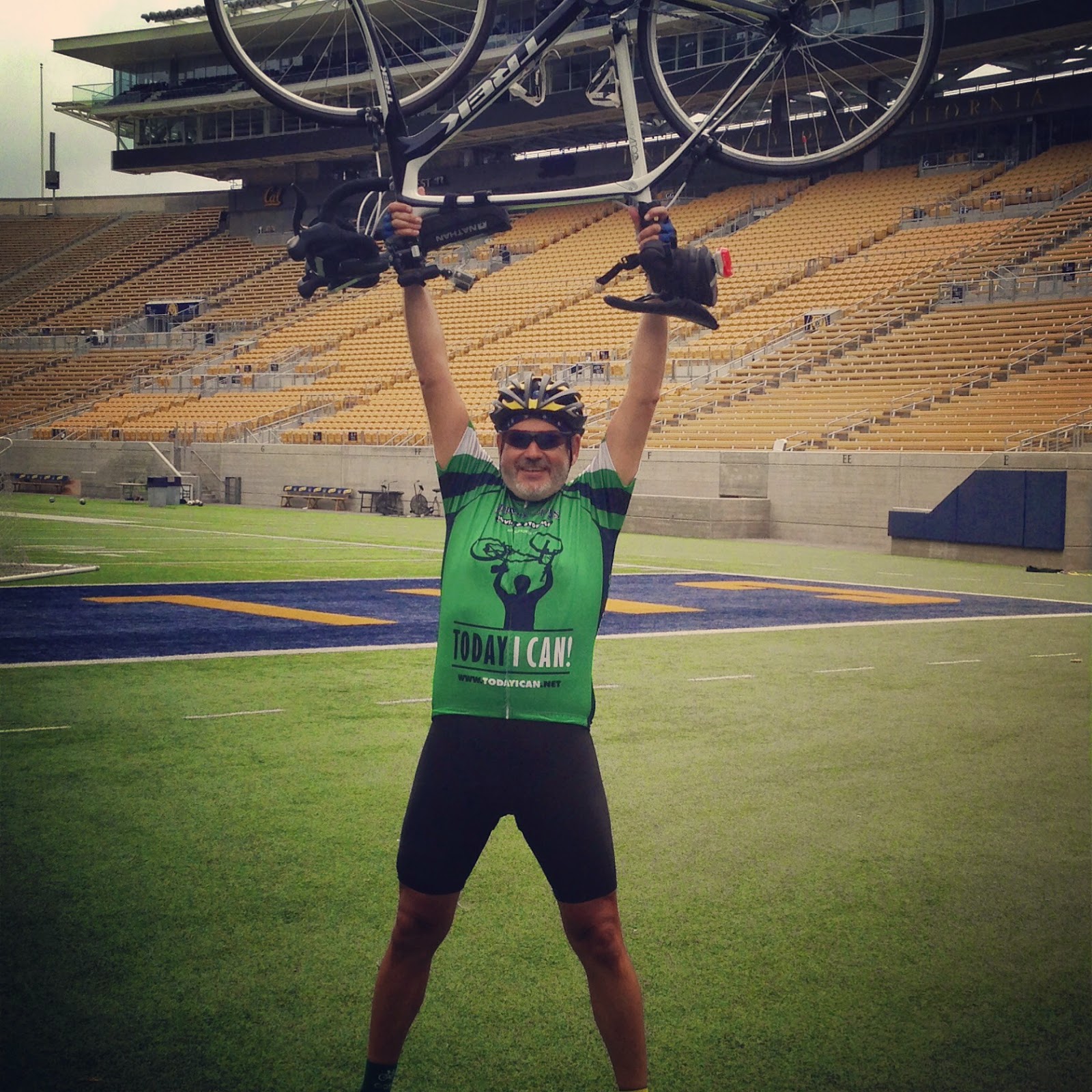 So almost two years ago, when I started my cycling journey he gave me that bit of confidence that the fat kid, me, that didn't make the cut in the sports that he tried out for, could ride a bike. Probably not as well as he did, but at least I could try. I have always dreamed big so the fact that Junior rode the rides they ride in the Tour de France got me thinking along those lines. It gave me the perfect mental backdrop in 2012 when I saw a group of riders when I visited the Rose Bowl on our first trip to California and they just glided down from the mountain and majestically swept around that venue. I thought "I have to do that" (and I will on the UCLA leg of the Tour de Pac 12) in part because Junior Miller told those funny stories about lost bikes, big rides, and continuing on after his friend said he couldn't go on. Those kind of stories stuck with me and made me think those things a month before I dusted my bike off and took it to the shop. I have listened to that station since the first day it aired and been a fan of the morning team since they made the shift from afternoons so it has been something that just kept coming up every summer when the Tour de France came up. He got that ball rolling and for that I am very thankful.
On Friday I head to Santa Monica Pier in LA from Santa Barbara and on that ride I will pedal through Oxnard California, where the Dallas Cowboys are holding training camp this year. I tried to ride from LA up to Santa Barbara last year when Linda and I came out to renew our vows on Venice Beach and I couldn't get it finished. I did make it through Oxnard and, candidly, the part of Oxnard you ride through on a bike is kind of a dump, I wondered why the Cowboys would ever leave Thousand Oaks for Oxnard so Friday I can see why and ride by where they are practicing. Additionally if I veer off the path there I will actually make my ride 100.2 miles, so I can vindicate myself for last year at the same time.
Of course the Ticket will be there covering the event, so it's the perfect way to ride by and get a selfie with the Ticket setup in the background in what I am dubbing the Junior Miller leg of the Tour de Pac 12. It's hard to say thanks to someone like that who you really don't know so this is my way of doing it. It will be fun, I will be sure and post a picture or two on Instagram and Twitter so follow @ridepopsride on either and maybe you can get a chuckle out of it.
0 comments

Dec 23 20:40
How does an accountant who weighed in at 350 lbs lose over 120 lbs? With a lot of inspiration, and one day at a time.
Contact Us
Do you have any questions? Would you like to share your Today I Can story? Send me an email, I would love to hear from you