Father Son Football Weekend Venue Recap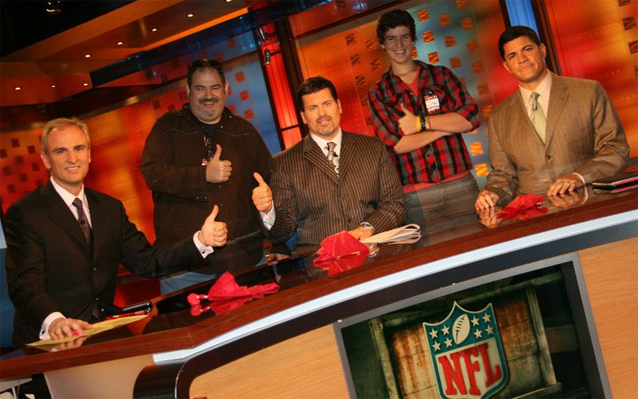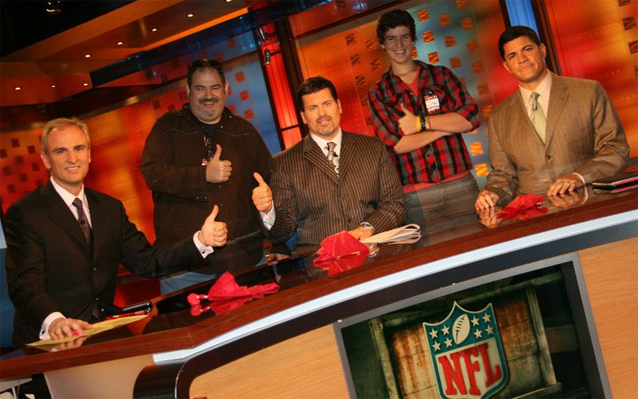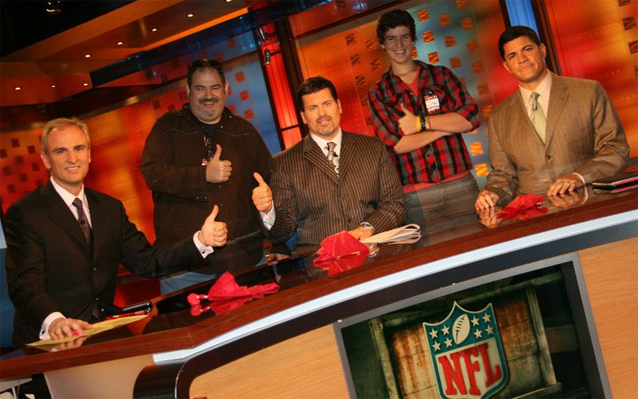 Father Son Football Weekend Venue Recap
This doesn't have an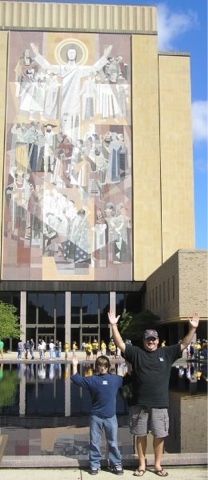 ything to do with riding a bike but it's my blog and I felt like doing a fun little recap / college football venue ranking. For the past 12 years Will and I have been all over the place and have seen 15 of the best college football venues on just about anyone's list. I thought I'd give an unbiased opinion on those venues. We obviously have seen a lot of games at aTm and OU so I won't include those at 1 and 2, even though that's where they belong.
Father Son Football Weekend ranking
We have been to, East to West by conference, UNC, Clemson, Penn State, Ohio State, Michigan, Notre Dame, Florida, Georgia, Auburn, Alabama, Ole Miss, LSU, USC, UCLA and Oregon. In reverse order, here is how I would rank those venues, based on the experience we had. I can say unequivocally that these are simply awesome venues. You should see a game at most every one.
15 | Alabama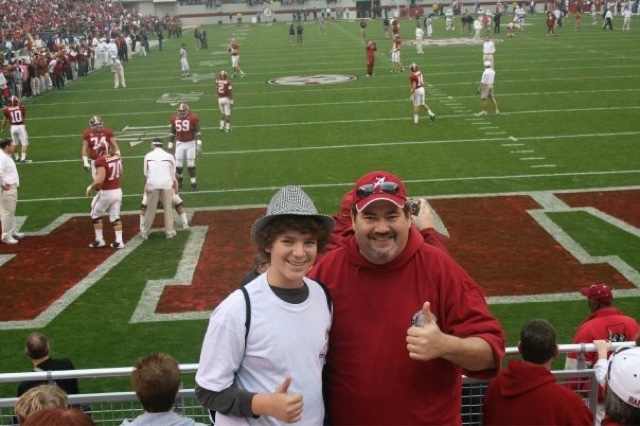 We saw the Iron Bowl there and they destroyed Auburn but their fans were awful. The guy behind us actually peed in the stands. They were rowdy, drunk, generally without any class. It was really disappointing. Candidly, only Texas and Houston's old Astrodome are lower on my list.
From here on, the list is just tough, every ranking is with a wince because they were all fun.
14 | The Swamp
It was our first weekend and they played Arkansas. I had heard so much about the place and it was great, just not quite up to expectations. Not sure if it was a bad day but the fans were of the "we should have won by more" variety. We also got our camera stolen and this was back before cell phones had cameras so we lost every picture. That stunk, we would have had a great picture doing the Gator Chomp with a group of Hare Krishnas.
13 | Between the Hedges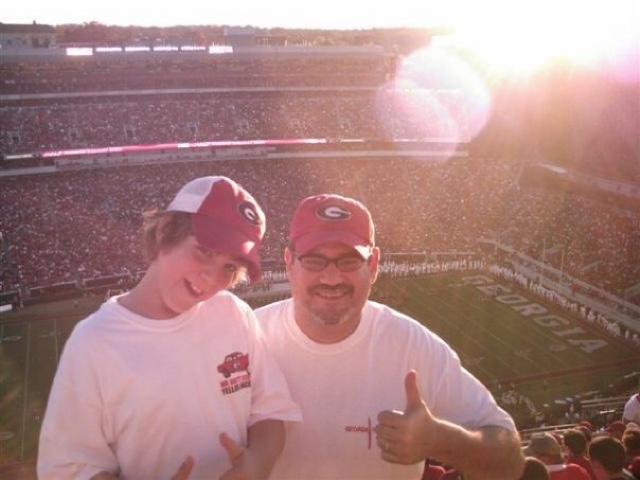 Probably unfair because we hadn't learned how important getting close was. We were way up high and I still don't have any idea what the atmosphere was like. The town was awesome, hanging around before the game was fun, probably prettiest campus but we missed that college game day atmosphere.

12 | The Big House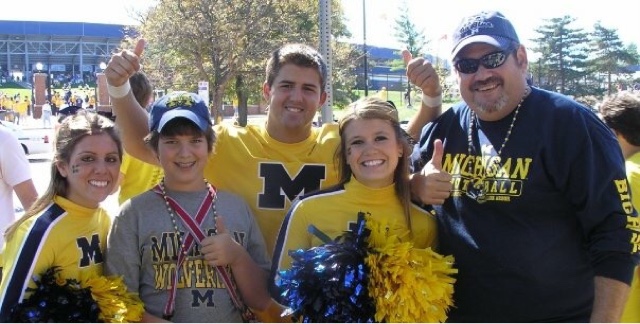 Really cool venue, great tailgate but the big house wasn't really that big. Great place to see a game, we were right by the Michigan tunnel and I literally put my hand on a players helmet as they came out. Seats were just painted close together, so 100k plus just barely squeezed into to see Michigan beat Penn State.

11 | The Coliseum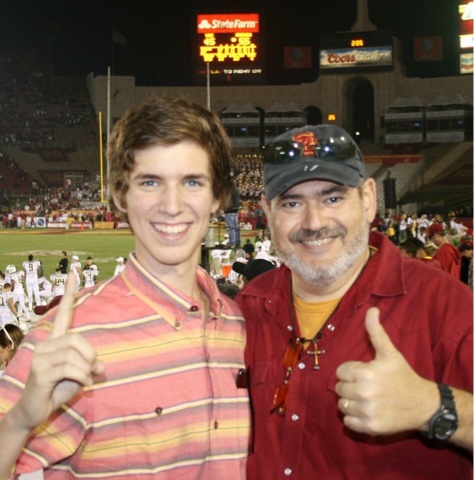 USC lost to Oregon in the highest scoring game we had seen on Father Son but the history was incredible and Phil from Modern Family was on the sideline. It comes in lower on my list just because of the neighborhood and amount of empty seats but the history was incredible, just seeing all the Olympic fanfare was amazing.
10 | Death Valley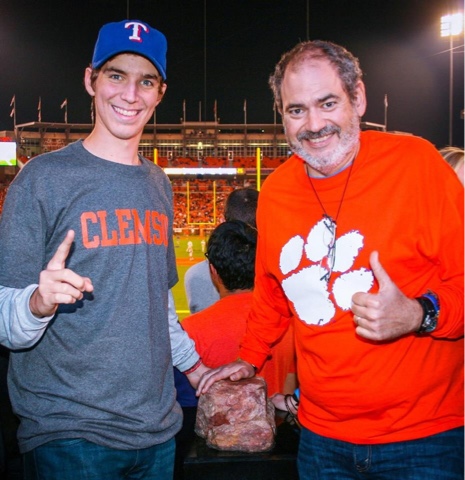 Howard's Rock, players running down that hill, two top ten teams, Jameis Winston, Gameday. It was one of the best weekends until the first play of the game when Clemson fumbled, Winston threw a TD pass a play or two later and the blowout ensued. It became more of a game where we watched angry drunk Clemson fans get arrested for trying to pick a fight with FSU fans. It was so painful to watch. I'm going back because potentially that was a number one venue but a terrible game for the home team.
9 | The Duck Pond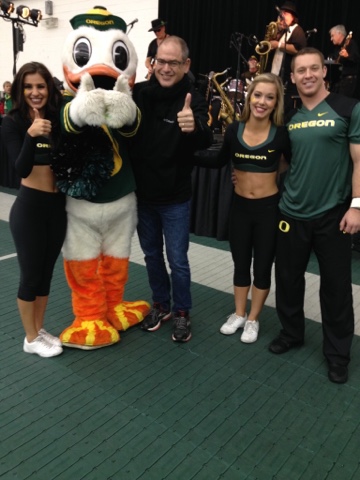 Loads of fun in one of the smaller venues, certainly wasn't near as loud as others but for a smaller venue, it was hopping. Duck rolled out on a motorcycle, lots of things happening. It was Mariotta's last game at Oregon, they whipped Colorado pretty good. Great fun in a DisneyWorld type atmosphere. Also, it does rain, very much so, at Autzen, don't let the PA guy fool ya.
8 | Toomer's Corner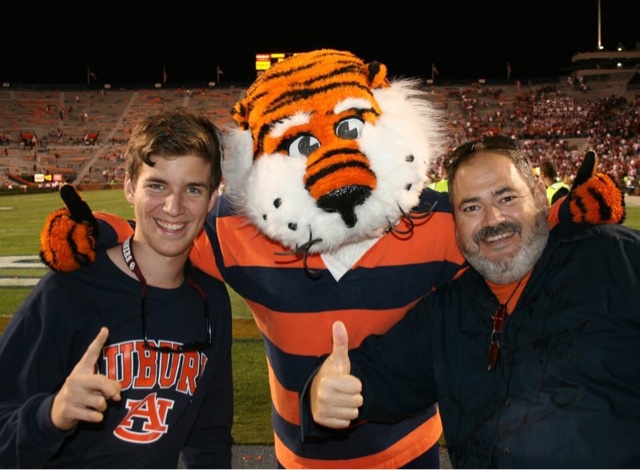 Beautiful campus, saw another Iron Bowl and another Alabama stomping. Fans were awesome, cool pregame, Toomer's Corner post the tree killing incident. Really cool, like to have seen that place when Cam was there.
7 | UNC Chapel Hill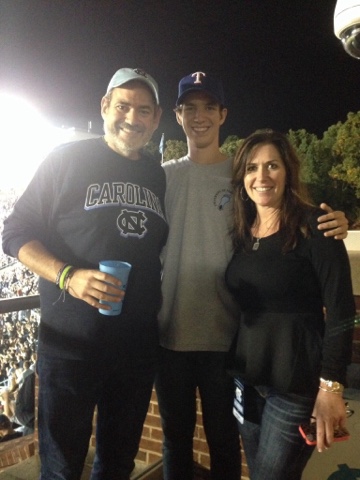 Okay this one gets a bump because I went to high school with Larry Fedora's wife and we sat in the coach's box. So very very cool. It was fall break and students were gone on a Thursday night. Great game, UNC lost a nail biter to Miami. Really cool stadium, night game but since it was during fall break we didn't get to see it packed out.
6 | Happy Valley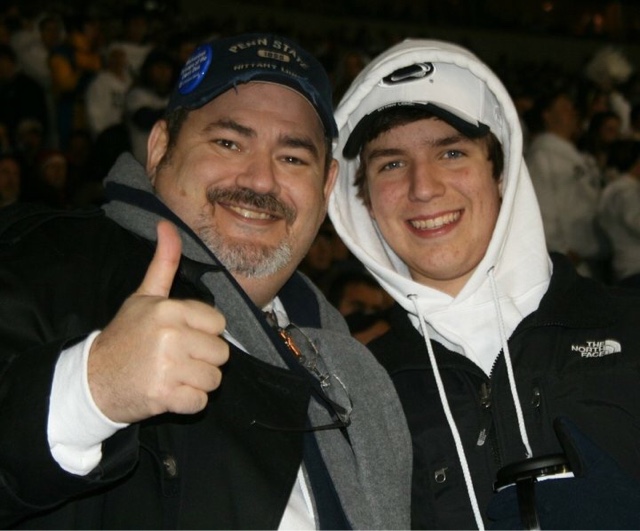 Night game rematch against Michigan. Place. Was. Hopping. White out on Halloween, so much fun and just crazy crazy loud. Fans were into it, dressed up, tailgated all day long and then brought it as Penn State beat Michigan before Sandusky. Lots and lots of fun. We also got a behind the scene tour of the ESPN set thanks to a friend that works there, watched them film their NFL Show, that was absolutely amazizing.
5 | The Rose Bowl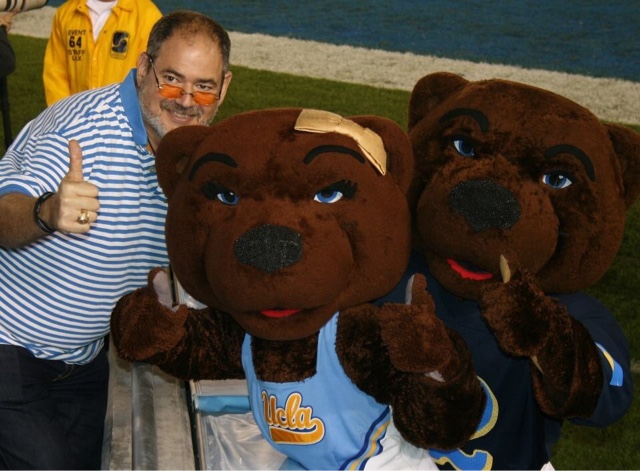 It was such a bucket list game, parking on the golf course, seeing the GrandDaddy of them all. It wasn't perfect though 1) UCLA tricked up their classic uniform, that killed me. I hate that dark blue thing. 2) It was a night game, that's a Saturday afternoon venue. 3) Empty seats, always a bummer. It was still such an incredible place to see a game, we mingled with the mascots and yell leaders. UCLA and Arizona broke the USC v Oregon scoring record from earlier that day, we had raced across Los Angeles to see that game after the game at the Coliseum finished.
4 | The Grove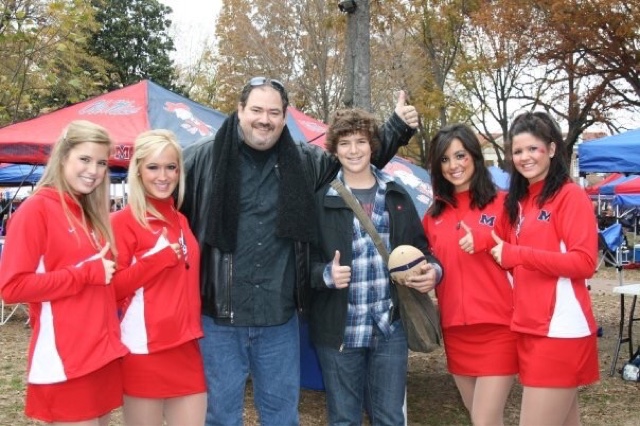 The fans tailgated, set down their plate (but not their drink) walked over to the game, watched ole Miss shut out Mississippi State in the Egg Bowl then returned to their plate and finished their tailgate. I don't think anyone locked anything, just headed over the game. Great fans, great time, felt like one big family. All time great place to see a game.
3 | The Golden Dome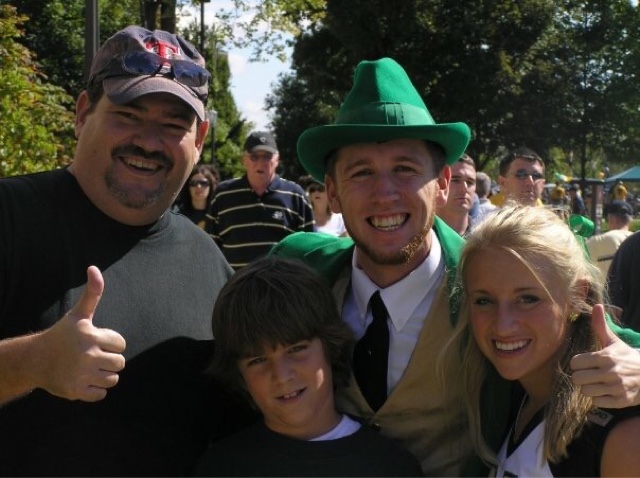 Touchdown Jesus, fans doing hail Mary's in an overtime loss to Michigan State, such an epic place to see a game. I will return when the Aggies play there in a couple of years. I can't say enough, the history, the atmosphere, it was simply awesome and I am not a Notre Dame fan. You just have to do this once.
2 | Death Valley (ext dance mix)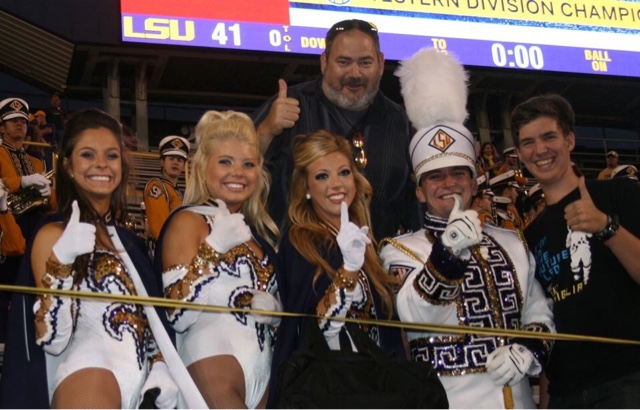 What a place, 250,000 fans tailgated just to be there. The songs and cheers were the best. The place was rowdy, LSU beat Arkansas to go 12-0 before losing national championship to Alabama. The fact that the SEC team I dislike this much as an Aggie should set aside any perceived bias on the part of the list maker. The fans were fun drunk, not nasty drunk. Well, they did work blue but they were just Cajuns having fun. Now I can go back to rooting against them. Oh yeah, all time great uniform as well.
1 | The Shoe
Closest thing I've seen to Aggie fan loyalty at any game. Fans stood in the rain for a 38-0 blowout to watch the band dot the I after the game. Great band. Great fun. Lots of noise. You have to go see a game there. Fans couldn't believe we hated Barbie Carpenter so much. It would have helped if he didn't suck so much.
It's funny, the two places I was warned would be the worst was number 1 and 2 which just goes to show it has a lot to do with the folks around you, how well they treat visitors and introduce you to the traditions and stories. Also, man was I fat.
I've been to a lot of places in addition to this, my son said I should have ranked them all so I will drop in some insertions here and let you know where I'd put them on the list. The following venues aren't so memorable, I would call them unranked. Jones Stadium at Texas Tech, not a good but Tech was our nemesis back in the day so I am as biased against them as I am against texas. T Boone Pickens at Oklahoma State was a place I visited a long time ago, the renovations may make it better, but I remember thinking they have to cheat to get kids to come play here over just about any other venue. Rice Stadium, just so big for such a small crowd, they barely filled up a couple of rows in a place that hosted a Super Bowl. Memorial Stadium, University of Texas, just so big for such a small crowd. Whenever they announce attendance I assume they count by 2s, maybe 3s. The Disastrodome when the University of Houston played there, it was a horrible place to see a football game but at least it was a dreadful baseball venue. What a mistake that place was.
I'd put SMU, TCU and Floyd Casey above Alabama. Great little venues that share a common trait, not a bad seat in the house and I have always found the faithful to be friendly, plus nobody peed around me, that's always a plus.
Arkansas was a blast, probably fits in at #10. Passionate fans, rowdy and they have a million mascots. Really good time there. Gets a minus for the giant statue of Jerry though. Florida State was my first road trip, almost 30 years ago. I'd say it hits in that spot right behind the Big House on my list, I know how to go to these games now so I probably revisit that campus again and see another game to get a better feel.
How about bowl venues? Shreveport is a hole, nobody wants to go or play there, somehow it keeps on surviving. So was Astrodome when it housed the Bluebonnet Bowl, it died off though, as will the Texas Bowl I'm sure. Jerry World is too much, don't like it, especially for a college game. It's got big TVs and it isn't cold, so that's a plus. The Sugar Bowl was fun, but not a great stadium, even before Katrina. They need to figure something out and get that game outdoors. Alamo Bowl is probably the best indoor game, locals support it well, just a weird shape, you can sit in about 8 different corners. Cotton Bowl was magic in fair park, Will and I saw every one for 8 or 9 years until it moved to Jerry World. Great place to see a game. The OU Texas game there is one of the best traditions in football. Half the field red, half orange unless Texas is losing then half the field is color of empty seats.

Pro venues have been completely forgettable, most were just bad except Seattle and Chicago. Chicago fans were awesome. Step slow, tad drunk, convinced Romo was a homo and that TO was bush and an amateur, our only game where we had a rooting interest. Seattle was every bit the crazy house it was advertised to be. Really loud, I would make a trip there someday. Old Texas Stadium with the hole in the roof so God could watch His team play was where I cut my football teeth, loved that place, hole in the roof, but that is one biased opinion, for sure. Beyond those two, Indianapolis, Tampa, Georgia Dome, the Meadowlands and San Diego were all about the same, much less an event than the college game. Heck, even the Dawg Pound was disappointing, but that could be because the Browns were so very bad. I'd stick to college for the atmosphere, great stuff even on a bad weekend.
That's all I got, love to hear your thoughts.
0 comments

Dec 23 20:40
How does an accountant who weighed in at 350 lbs lose over 120 lbs? With a lot of inspiration, and one day at a time.
Contact Us
Do you have any questions? Would you like to share your Today I Can story? Send me an email, I would love to hear from you