So You're Looking For a Bike...(Part II)



Hello, fellow sojourner, we meet again. Last week, some friends and I got together and offered some sage counsel on the subject of cycling as a form of exercise. Basically, it's the best and everyone should do it.
But, on a serious note, there are lots of benefits to cycling, and we went over several of them. Of course, it's a low-impact activity that's easier on your joints and back — and that makes a big difference to people like myself, who had a lot of weight to lose. All that strain on your back goes away when you're leaning forward on a bike, and your knees are much kinder to you after a ride as opposed to a jog.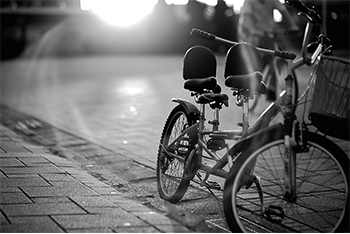 It's also much easier to sustain for long periods of time, and you can be involved to whatever level you desire.
Eventually, we'll get into the technical aspects of cycling, including all the cool gadgetry and accessories that come with it. As a CPA, I've always enjoyed having lots of options available to me so that I can make the best decision for my situation...and the biking industry hasn't let me down yet.
So let's move into this week's topic, which is:
Picking Out Your First Bike
Ford Baker: This is tough, because buying a used bicycle from Craigslist or some other online crowdsourced store seems like a great way to save money. But, if you're new to biking, you may miss some obvious repairs that are needed before that new bike is roadworthy. When it comes to buying bikes from folks online, you'll frequently see descriptions that say a bike hasn't ever been ridden. However, not using a bike isn't necessarily good for the bike.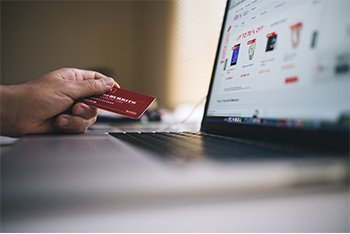 If you know you are going to ride, a bike like the Specialized Allez is a solid choice. It's a starter road bike with decent components and an aluminum frame. If your goal in cycling is to lose some weight, and you are north of 225 lbs, an aluminum framed bike is going to be a more sturdy fit.
Scott Walker: If you are new to biking, you really need to decide what kind of riding you want to do. You can ride along dirt paths, or along city paths, and you can ride in rough terrain or flat. There are all types of bikes these days, so be thinking about what your specific use will be. If you are still not sure, consider buying a used bike to start, and go from there.
Anything Else?
This was a shorter post, but hopefully it gave you something to think about when it comes to choosing your first bike. Next week, we'll talking about how to service & maintain your bike. But don't worry, you don't have to be a mechanical engineer to tune up your ride. A little diligence and know-how will go a long way toward keeping your bike safe and in peak shape.
0 comments

Dec 23 20:40
How does an accountant who weighed in at 350 lbs lose over 120 lbs? With a lot of inspiration, and one day at a time.
Contact Us
Do you have any questions? Would you like to share your Today I Can story? Send me an email, I would love to hear from you