What is the Tour de SECure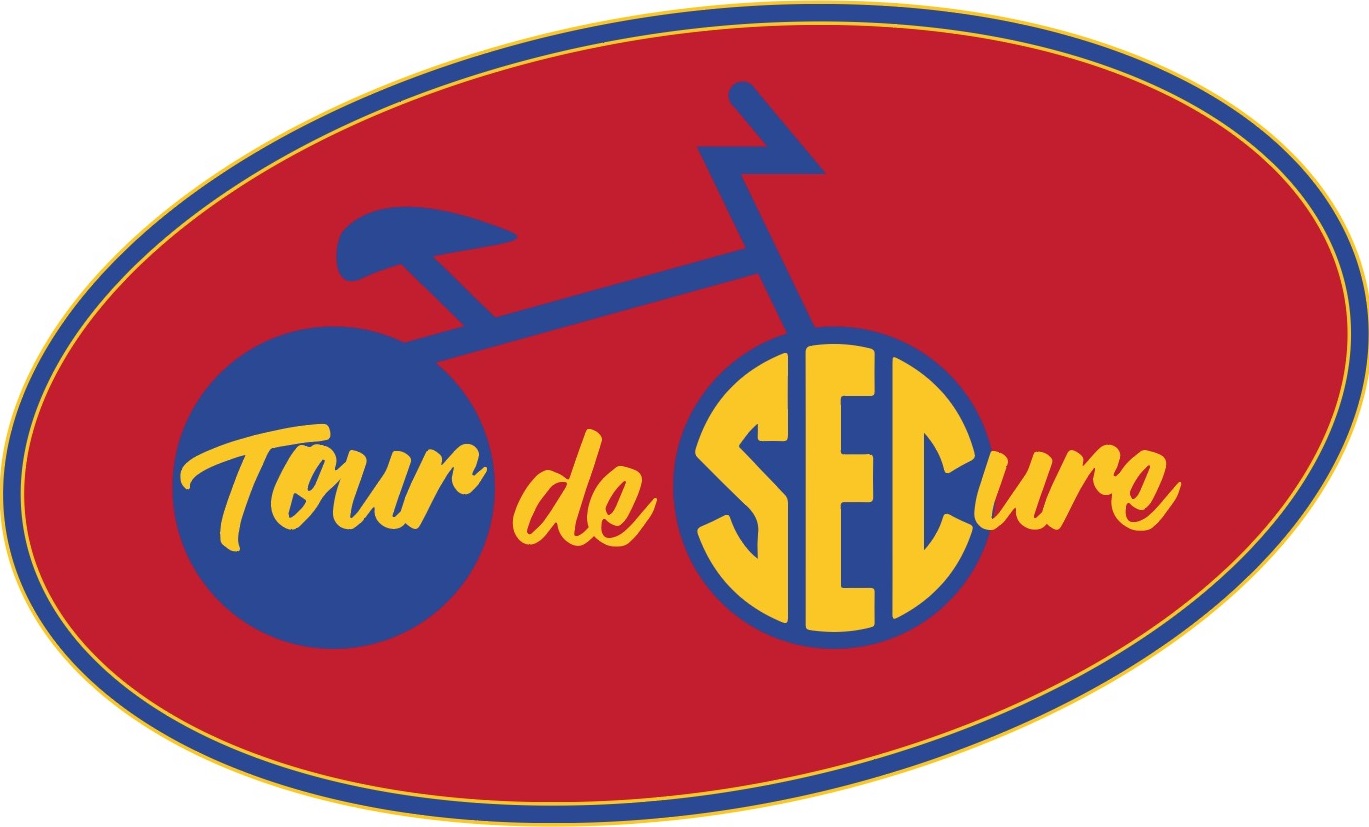 The Tour de Cure is a bike rally put on by the American Diabetes Association. Currently there are 51 Tour de Cures throughout the country. The Tour de SECure is a fund raising event endorsed by the North Texas Office of the American Diabetes Association where Today I Can founder Ford Baker will ride through all the schools of the SEC West during the summer of 2018.
Ford is a CPA and a 1986 graduate of Texas A&M. Like all Aggies, Ford is proud of the Aggies' membership in the SEC and the pride each school takes in it's league. In 2012 Ford started riding a bicycle and lost over 150 pounds in the process. He knows diet and exercise (like riding a bike) can cure type 2 diabetes but in 2000 Ford experienced type 1 diabetes when his daughter was diagnosed while in Junior High. Ford can't ride far enough to fix her diabetes but he can see the power of a unified SEC riding to find that cure. The conference has a history of overcoming obstacles with mammoth victories from the schools that represent the conference. Imagine the message sent when some of these historic rivals come together to make an impact.
He will ride over 1,600 miles in hopes of sharing his story of success over type 2 diabetes obtained through diet and exercise. Hoping to encourage others to start their own journey. Starting in Fayetteville, Arkansas on July 9, 2018 and continuing Southeast through Mississippi and Alabama he will ride through Ole Miss, Mississippi State, Alabama and then Auburn before turning toward the Gulf Coast on July 23. Ford will ride across the gulf coast arriving on the LSU campus on August 1 and finally Texas A&M on August 5. See the calendar on this site to see the exact dates and times for the rides.
His hope is that others diagnosed as type 2 will be encouraged to start a journey of their own and free themselves from dependency on prescription medications and/or insulin. There is no better place to start than one of the local Tour de Cures, experienced riders are there to help newcomers and it is an opportunity to raise money to find a cure for the disease, for those afflicted with type 1 diabetes where diet and exercise alone can't cure their diabetes.
He also is looking to raise $100,000 for diabetes research through corporate sponsorships and individual gifts. The donations can be made below and all gifts go directly to the American Diabetes Association, Ford is funding the cost of the ride directly from Today I Can, so your gifts can be maximized.
How can you help? Ride along with Ford for part of a leg. Make a donation. Sign up to ride in a Tour de Cure. Help support and train with a new red rider (what the ADA calls a Tour Participant with diabetes). Share the story on your social media pages and most importantly share it directly with someone with diabetes. You could make an incredible difference in someone's life by joining in.
Tour de SECure Calendar
July 13, 2018
WOO PIG SOOIE KICKOFF | Kickoff the Tour de SECure from Razorback Stadium
- 7:00 am
July 14, 2018
RIDE 2 | Ozark to Little Rock to Conway, Arkansas
July 19, 2018
STARKVEGAS | Miss St to Bama
- 7:00 am
July 21, 2018
IRON BOWL ROLL | Bama to Auburn
- 6:00 am
July 23, 2018
RIDE DAMN EAGLE | Auburn to Gulf Coast
- 7:00 am
July 28, 2018
GULF COAST | 3 rides to New Orleans
- 7:00 am
July 30, 2018
GEAUX TIGERS GEAUX ROLL | New Orleans to LSU
- 7:00 am
August 1, 2018
FINAL PUSH PUSH PUSH | LSU to Texas A&M
- 7:00 am
August 4, 2018
GIG EM | Finish at Kyle Field
- 7:00 am